Our Team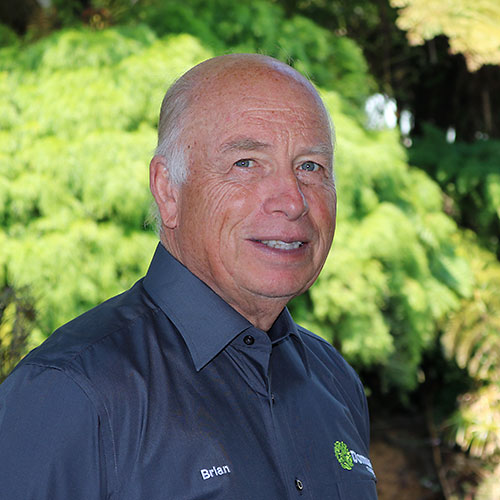 Brian Groom
Managing Director
Brian started as a horticultural apprentice at Regents Park in London and completed his Diploma in Horticulture at the Royal Horticultural Society Gardens at Wisley. When he first came to Australia he worked in the nursery at Kings Park and Botanic Gardens then spent some time at the Royal Botanic Gardens in Sydney before deciding to start Domus Nursery in 1973 on an old orchard site. Brian still actively works in the business with his focus on propagation and the growing schedule.
Email Brian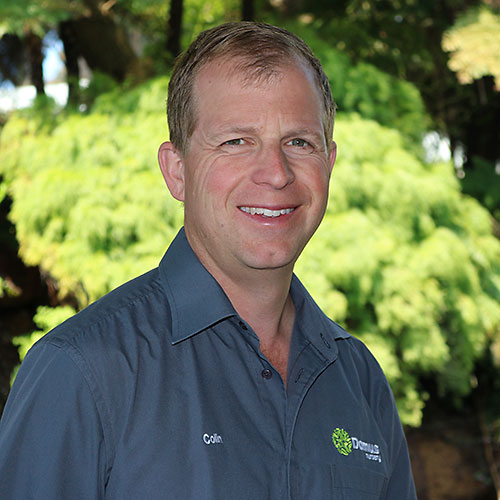 Colin Groom
Manager
Colin was born into the industry, living on site and playing in the nursery as a kid, then helping out regularly during school and uni holidays for many years. He enjoy studying a Commerce degree at UWA to learn more about accounting and business operations before working as an auditor in Perth for a year. Following this Colin commenced fulltime work at Domus in 1998. Colin's responsibilities started in a small way, working in the potting team, then managing the potting team, and steadily moving up to the position of Manager. His role in the business now covers a large range of areas from staff recruitment & management to project development, plant sourcing & more. With two young children Colin now gets to enjoy his own kids playing in the nursery to share the love of growing so many different plants, plus tractors!
Email Colin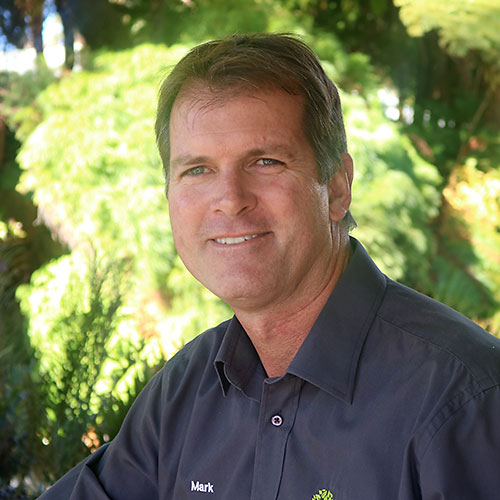 Mark Tucek
Sales & Marketing Manager
Mark started his horticultural career at Domus in 1983 and then went on to expand his knowledge in leading retail garden centres and Allied businesses over the next 30 years. He has a Diploma of Horticulture and is a registered Certified Nursery Professional. Mark regularly attends Nursery & Garden Industry events and is a member of the Horticultural Media Association W.A. He has never completed a Rubik's cube.
Email Mark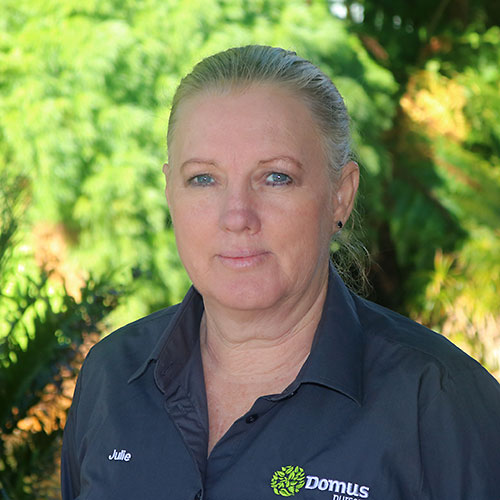 Julie Kerr
Sales Coordinator
Julie commenced with Domus Nursery in 2009, coming to us with a strong administration background and has over 20 years experience in the horticultural industry. She has owned and managed both wholesale and retail nurseries as well as a landscaping/garden maintenance business. Julie's main role is co-ordination of sales, providing customer service and processing of quotes.
Email Julie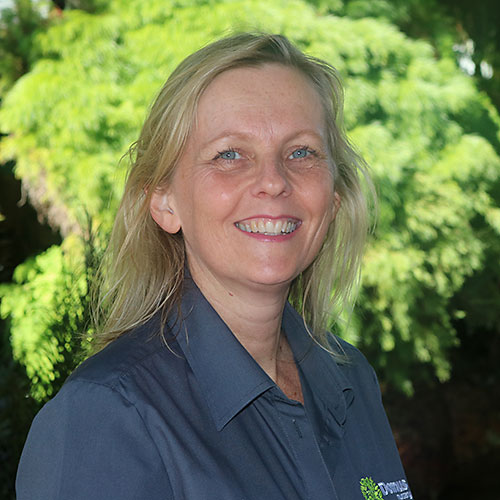 Fiona Manning
Sales & Accounts Receivable
Fiona joined Domus Nursery in March 2011 to assist Julie with sales enquiries, orders and quotes. Fiona has had past retail nursery experience. Fiona also handles accounts receivable, some OSH and back office administration.
Email Fiona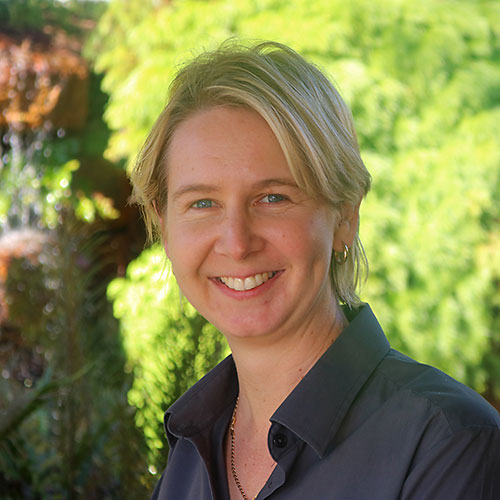 Tania Bonser
Sales Administration
Tania is an experienced horticulturalist with over 15 years working in both retail and wholesale nurseries and landscape. Tania is a long serving member of the Domus team who has grown to fill a diverse role with responsibilities including database maintenance, POS design, supplies ordering and sales.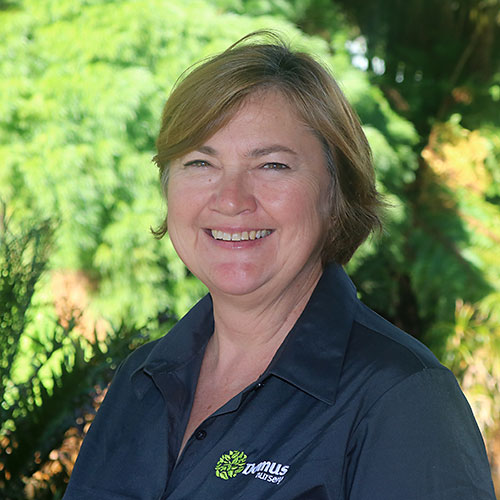 Jan Mason
Sales
Coming from a long history in the industry including time working at Dawsons Garden World Jan has been with Domus Nursery since mid 2015 and works with Julie to process day to day sales plus stock pre-ordered by customers.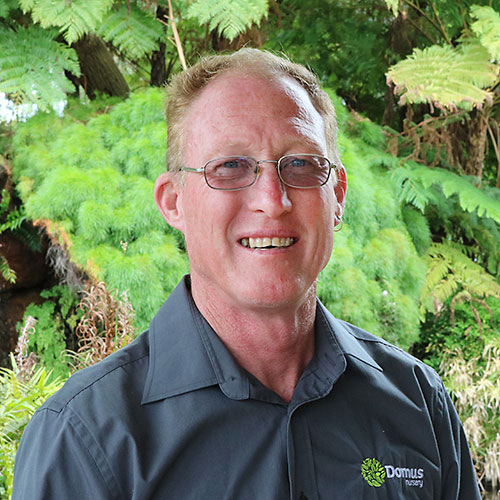 Brian Cloudesley
Sales Representative
With over 10 years experience at Domus, Brian services Bunnings stores and Garden Centre clients south of the river plus spends time in the nursery managing stock availability among other duties.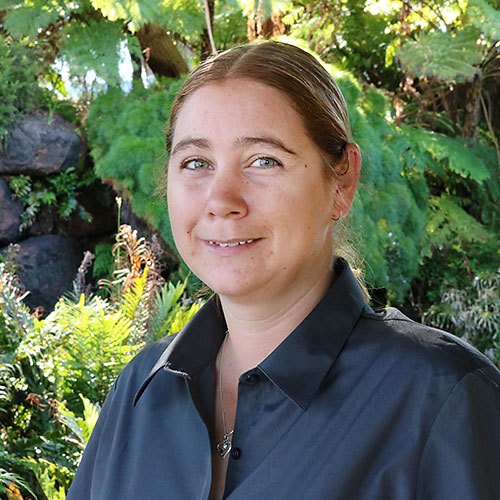 Alyssa Van Rysinge
Sales Representative
Alyssa joined Domus as a sales representative covering the northern suburbs Bunnings stores and Garden Centre clients in mid 2015. She comes to Domus with good plant knowledge and customer service from her years in retail garden centres.