Partnerships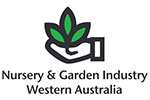 Nursery & Garden Industry WA
Domus Nursery is a long term member and Colin Groom, Manager, has contributed as a member of the NGIWA Board over many years. Nursery & Garden Industry Western Australia has been the peak industry body representing commercial growers, retailers and suppliers in WA since 1939. NGIWA is committed to providing professional and technical leadership through education, support and representation to advance the growth and profitability of its members.

Greenlife Industry Australia
Domus Nursery is a foundation member of the national association representing our industry - Greenlife Industry Australia.

Landscape Industry Association of WA (LIAWA)
As a long standing supporter of LIAWA Domus continues to sponsor the LIAWA Awards of excellence, currently occurring every 2nd year.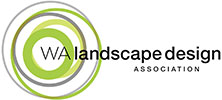 WA Landscape & Design Association (WALDA)
Domus is a Bronze sponsor of WALDA, supporting the associations dedication to industry standards, development and exhibitions. Domus has been a sponsor of WALDA for many years and regularly support and attend functions put on by the association.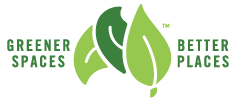 Greener Spaces Better Places.
Domus Nursery is a supporter and partner of the Greener Spaces, Better Places program which is a national initiative to share knowledge and work together to ensure that as our cities and towns grow, so too do our green spaces.

Water Corporation
We are a proud Waterwise Partner working with Water Corporation to promote waterwise plant selection. At Domus nursery we understand WA's changing climate and produce and promote many plants that need less water.
Western Australian Local Government Association (WALGA)
Domus Nursery is a preferred supplier of the Western Australian Local Government Association (WALGA) who's key focus is working for Local Government in Western Australia. WALGA are recognised as the peak industry body, they advocate on behalf of the 139 WA Local Governments and negotiate service agreements for the sector between industry and Government. Please quote your WALGA member number when dealing with Domus Nursery.