Christmas Cheer
Plants for in and around the home this Christmas
November 2021
We have a great selection of plants that will help add colour and cheer to your entertaining space both indoors and out this Christmas. With families still being separated and borders closed there has never been a better time to focus on creating an inviting, uplifting space within the home and garden. Plants have the ability to lift spaces, make them more inviting and encourage young and old to explore and get back in touch with the outdoors. Below is a list of our top performing plants for indoor and outdoor spaces and ideas and suggestions for how to get the best out of them this festive season. Keep an eye out for these plants in your local garden centres and hardware stores over the next few weeks.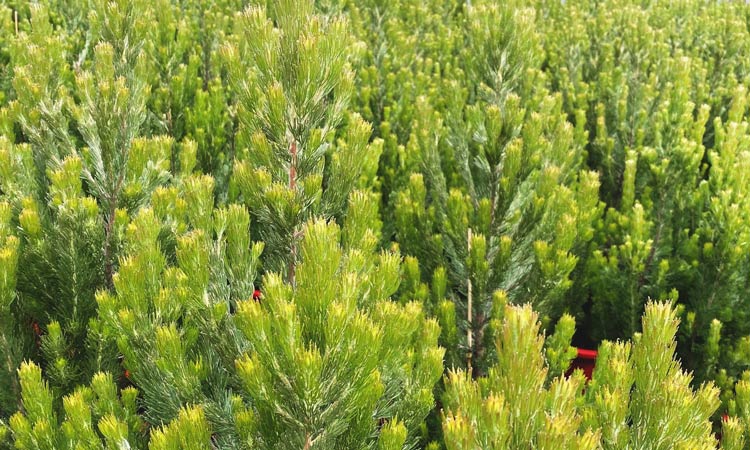 Domus Christmas Trees.
For a number of years, we have grown a range of our popular, faster growing plants that make a great, living alternative Christmas tree for the home. These can be decorated like you would a normal Christmas tree with the added benefit of being able to plant them out in the garden after Christmas has passed. Remember to water them and keep them in a fairly well-lit position and when returning them to the garden slowly re-introduce them to sunlight to avoid stressing and burning the foliage.
Adenanthos sericeus - The form this plant holds makes it a great living Christmas tree, soft, silver foliage complimented by a compact, tapered habit. Looks great with artificial snow dusted over it and some colourful baubles and lights. Grown in a red pot for added Christmas colour. Once you have finished with it inside this will make a nice edition to coastal native gardens or as part of a larger planting as a screen or hedging. Extremely tough once established, will require summer watering in the first year.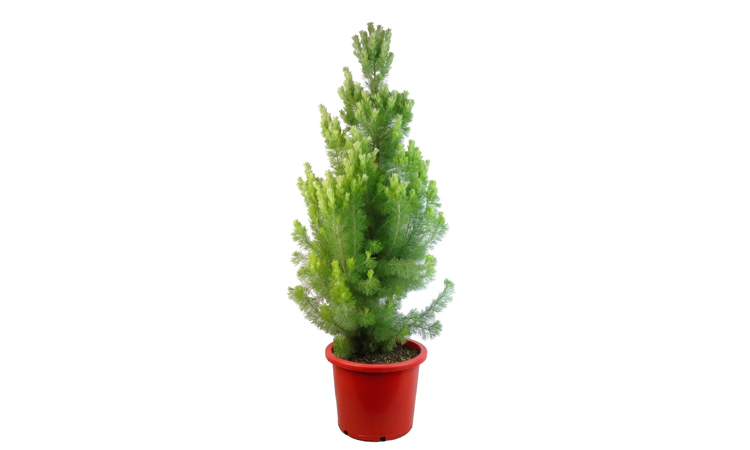 Cupressus 'Lemon Scent' - An unusual plant, foliage is lime green in colour and has a wonderful lemon scent when disturbed or placed in warm areas. Foliage is compact in nature and the plant is conical in form lending it to be a great replacement for the traditional Christmas tree. Decorate with tinsel and lights to add a splash of magic, again, grown in a red pot for added Christmas colour. Once Christmas is over this plant can be added to the garden, they can grow and live for a number of years maturing to about 3/4m high by 1m wide.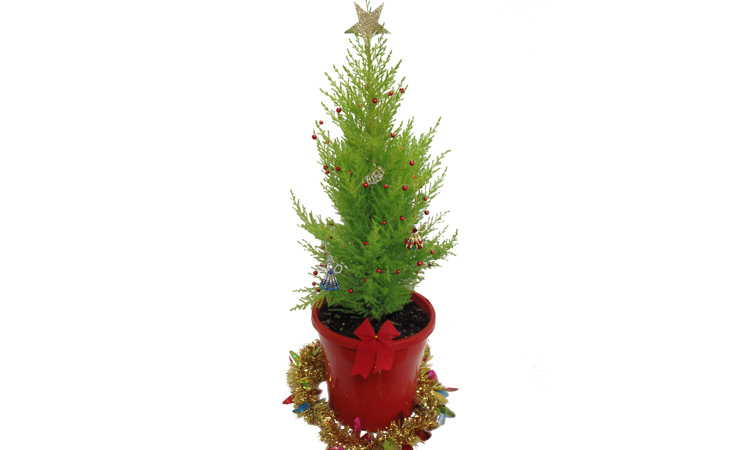 Syzygium 'Backyard Bliss' - This one is best known for its uses as a hedge to screen neighbours and add privacy to gardens. We have found that it lends itself well to being a suitable Christmas tree due to the nature and layering of its branches and foliage. Upright, with multiple layered branches at regular intervals makes this a great tree for dressing up with lights and keeping things simple. Again, grown in a red pot for added Christmas colour. There is the added bonus with this plant in that once added to the garden they are known to flower and fruit. The fruit is edible and is often known as a Bush Cherry or Bush Apple and makes a fantastic jelly or jam. Hardy, drought tolerant and robust once established.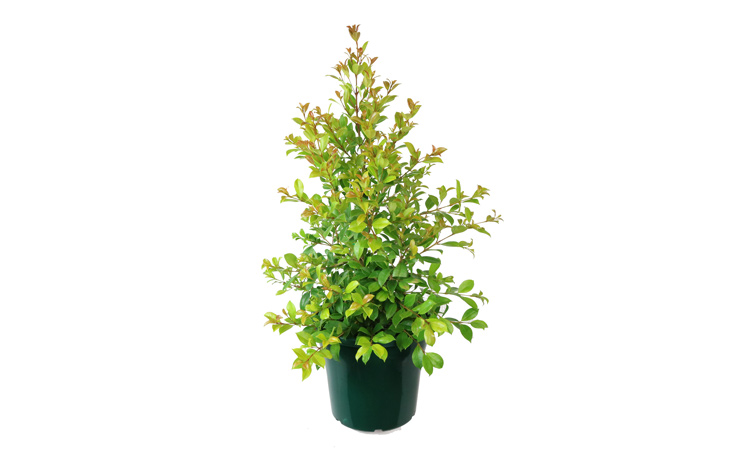 Domus Gift Plants.
We have selected a number of plants that we feel would make great gifts for green thumbs or those branching into the magical world of gardening. We know there are more of you than ever getting back into the garden so why not gift that friend, family member or well to do neighbour a plant this Christmas.
Citrus australasica 'Grafted Finger Limes' - Our Grafted Finger Limes make a great gift, they are grafted onto a robust, tough rootstock that will tolerate a large range of soil types. They are great in pots or in the garden and remain a fairly compact, neat bush. During autumn months fruit will ripen, these can be frozen or cut and used fresh. The pulp inside the skin of the fruit is pearl like and releases a burst of citrus zing when eaten. A great addition to drinks, salads and desserts. A variety of colours are available, check the back of the labels in stores for colour.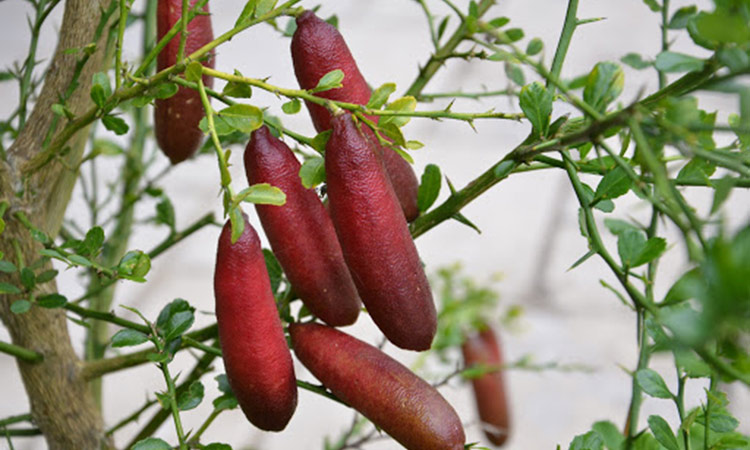 Carex 'Feather Falls' - Not one you might think of as a gift immediately but we just love this plant so much we couldn't not include it in our list. You can dress these up a bit by potting into a decorative pot but as a stand-alone plant they are stunning. Long, narrow fronds with white edges and green tongues make this a striking foliage plant. The fronds curl and weep towards the edges creating a waterfall of foliage, delicate flower heads are held in Spring. A great gift, this grass looks great as a table centre piece or as part of a collection of plants on a patio or in the garden.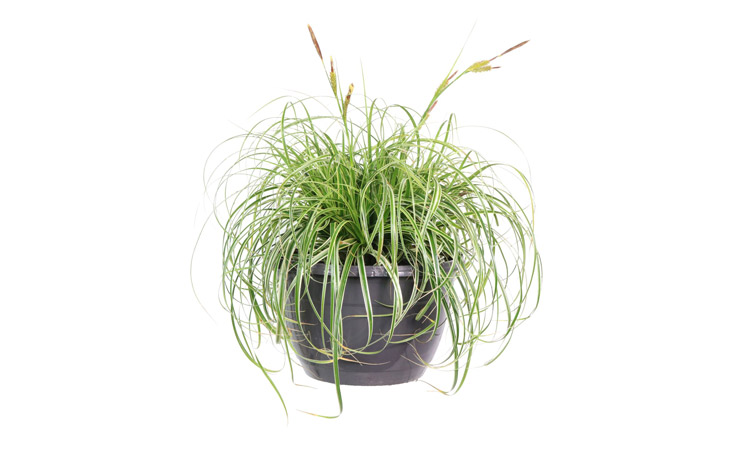 Ivy Pelargonium Baskets - We grow a mixed coloured basket of Ivy (trailing) Pelargoniums that flower red and white for Christmas. These make a great gift, they are an instant splash of colour that will last for months if looked after. They look great as table decorations (Hangers can be removed to make them into a bowl) or hung around entertaining areas or the garden. If not a gift for someone else, then a gift for yourself!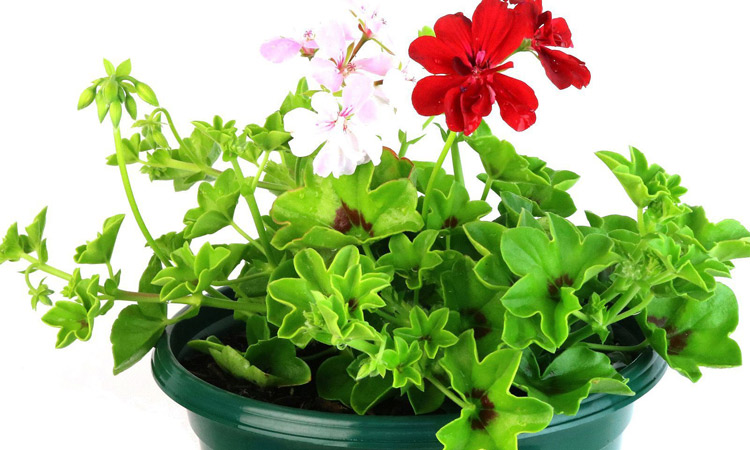 Christmas Colour.
We believe that every garden should be a celebration of colour and diversity, to help you achieve this and add some zing to your garden this festive season we have chosen a selection of plants that will add colour every year to your garden.
Agapanthus 'Black Pantha' - A stunning addition to the cottage or Mediterranean garden, this agapanthus is clumping in nature with the most stunning blooms of deep purple/black flowers. These plants look great in a clump or as a border along garden paths and beds. These will flower reliably for Christmas year after year.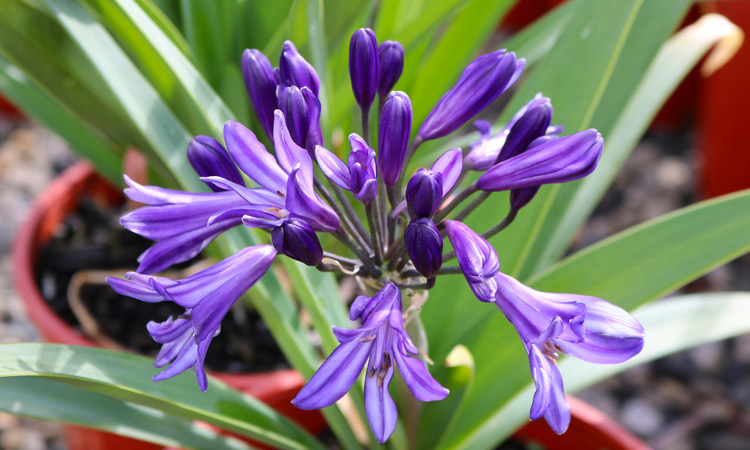 Alternanthera 'Little Ruby' - There has never been a better plant for adding year-round colour and contrast to the garden. Little Ruby has stunning deep ruby foliage all year round. It has a compact, low growing habit which means very little maintenance is required! They do require watering over summer and do need a bit of sun so a sunny to part shaded spot in the garden is best. Due to their low growing habit these are best planted in pots, around garden beds or down the side of lawns.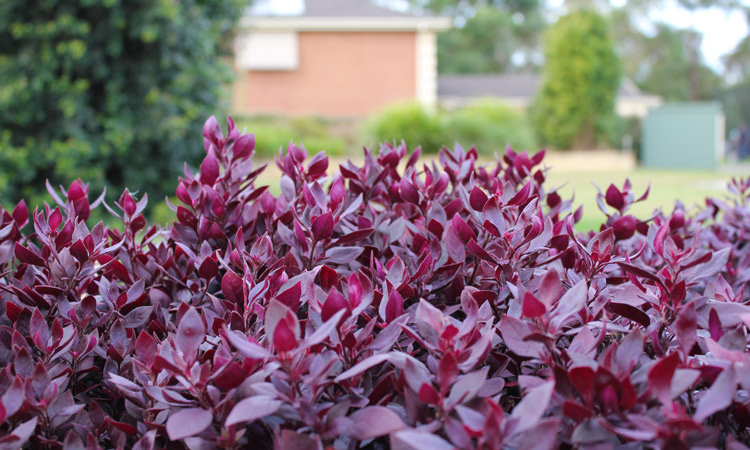 Cordyline 'Designer Burgundy' - This is another wow plant for constant, year-round contrast and colour. Sprays of deep burgundy foliage are held year-round, adding colour and vibrancy to any space in the garden. If you don't have room in your garden or you are renting these perform just as well in a pot. Plant en-masse for real impact, great paired with white flowering plants for that festive look.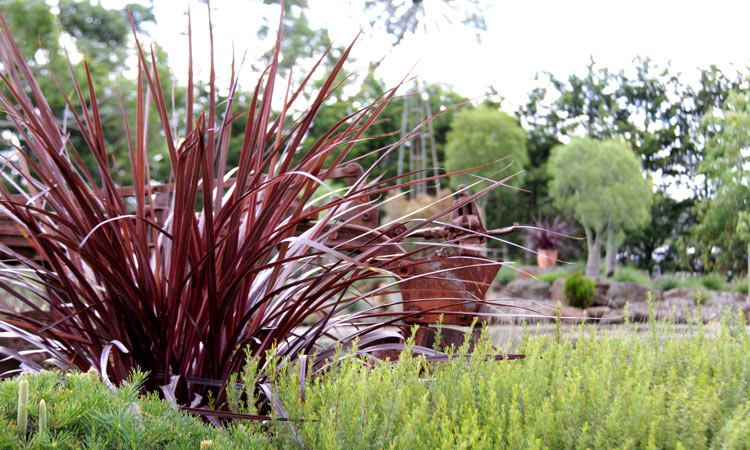 Acmena 'Fire Screen' - Known as Fire Screen, not for their ability to stop a fire but for the bright red flush of new growth during spring and early summer. This plant is suitable as a hedge to screen off areas or to keep the nosey neighbours away. Tall growing plants, reaching about 4m high but can be kept much shorter if required by regular pruning. Drought tolerant once established and a great way to add seasonal colour and variety to the garden. Can also be grown as a standalone shrub to add a flare of colour to the garden.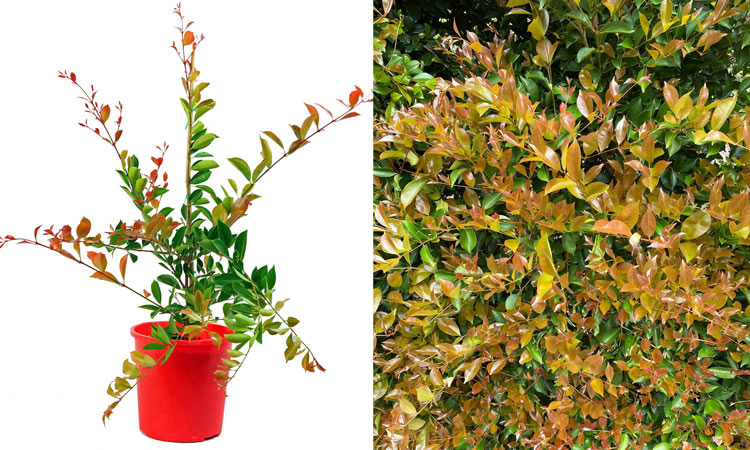 If you would like any further information on any of the plants listed above please visit our website www.domusnursery.com.au or if you would like to purchase any of these please visit or contact your local Garden Centre or Hardware store. The above plants will be available between November and December 2021 pending supply and weather conditions.