Autumn Gardening

April 2022
Domus Nursery, based in Hacketts Gully, Kalamunda, has been growing quality plants since 1973. Since it's conception we have been focused on growing and providing Perth, the South West and Western Australia with a quality, trusted product. We believe that we grow a premium plant and that this is key to your and our success.
Over the years our ability to explore new lines, visit international growers and form partnerships with experienced, talented breeders has led to a range of plants that are tough, reliable and hardy. Our knowledge, ability to grow and be dynamic and a continuous determination to re-invest in our facilities, suppliers and market have allowed us to introduce new lines at competitive prices.
Domus Nursery is into its 2nd generation of family management, it has always been a family owned and run local business. We believe that being family owned and run, allows for rapid development and change allowing Domus Nursery to remain flexible. The plants we grow are selected by our team of trained horticulturalists and sales staff based on form, flowering habit, toughness and ability to survive and thrive in gardens, landscapes and parks.
We are NIASA accredited which means we meet strict guidelines that ensure we are growing healthy, reliable, true to form plants. We are also EcoHort certified, these guidelines ensure we reduce environmental noise, pollution and improve our footprint.
Here are a few of our favourites this autumn.
Correa
Correa have been a staple in most gardens right across Australia. They are compact, tough, drought tolerant and able to withstand both coastal and inland environments. Selective breeding has resulted in many forms and colours being available in the market, from ground covers through to medium sized bushes. Flowering type vary from pale whites, through to yellows and oranges. Flowers form in Autumn and can last right through to spring. Native bees and birds are drawn to the bell-shaped flowers and the compact nature of these plants makes them a great nesting/roosting habitat for small birds and insects.
Here are some of our favourite Correa: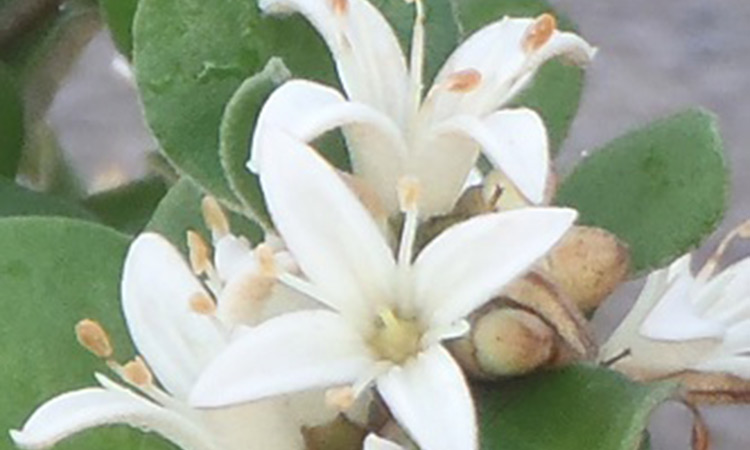 Correa Alba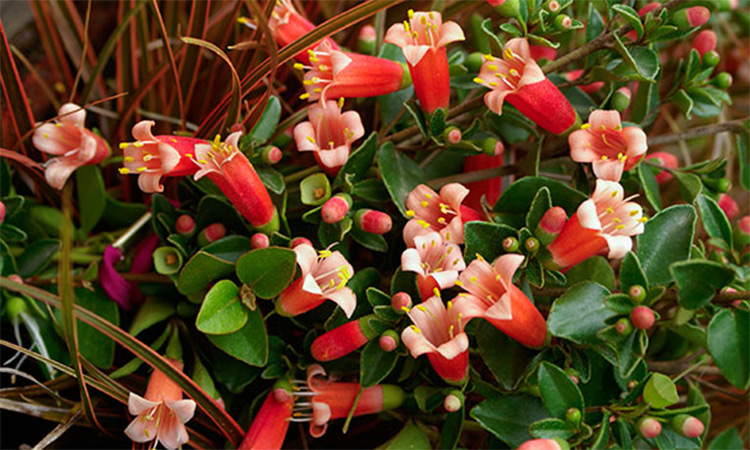 Correa Autumn Blaze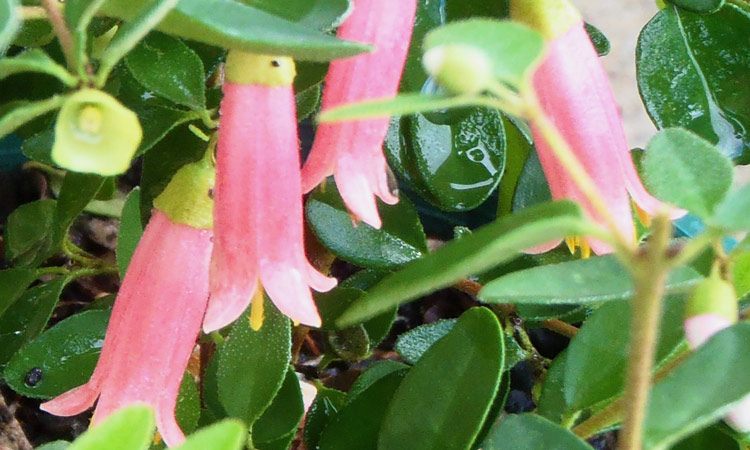 Correa Dusky Bells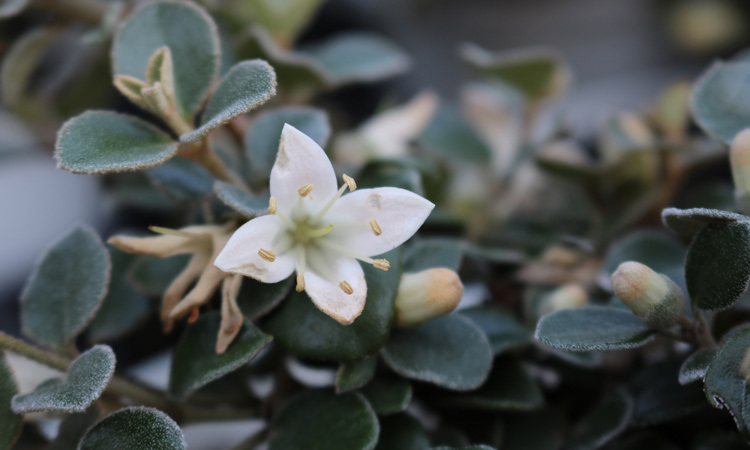 Correa Snowbelle
Gardenia
Gardenia captivate even the least green thumbed gardeners, the scent from their flowers is intoxicating. They are a genus of plant that is versatile, robust and low maintenance as long as they are planted in the right place. They need full to part shade (think morning sun here) and soil that is neutral to slightly acidic. They are great along the lowlands below the scarp, down south and up in the hills. They will do well along the coast as long as they are in pots and in a sheltered position. You will need to keep water up to the root zone over summer and feed twice a year in Spring and Autumn. There are many different forms of Gardenia, shrubs that will grow to 2m and others that won't get more than 20cm tall. There are yellow flowering forms and white flowering, single and double petal flowering types and a variety of leaf forms.Below we list a few of our favourites.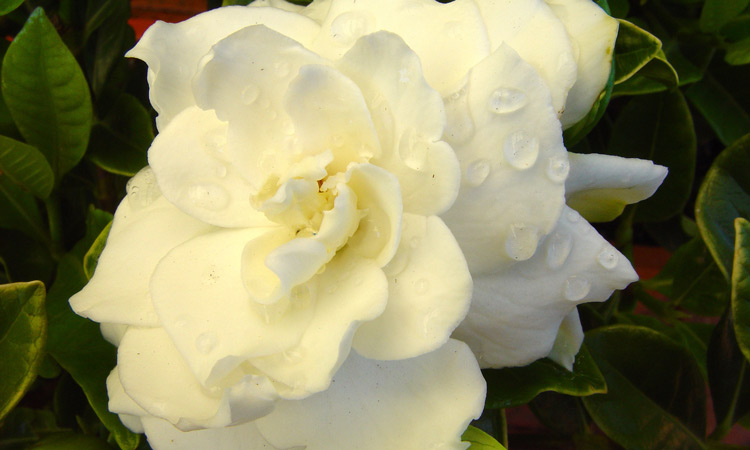 Gardenia Florida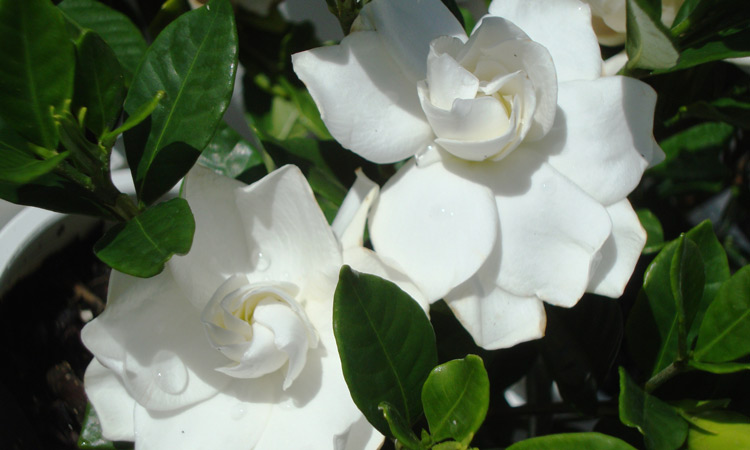 Gardenia Ocean Pearl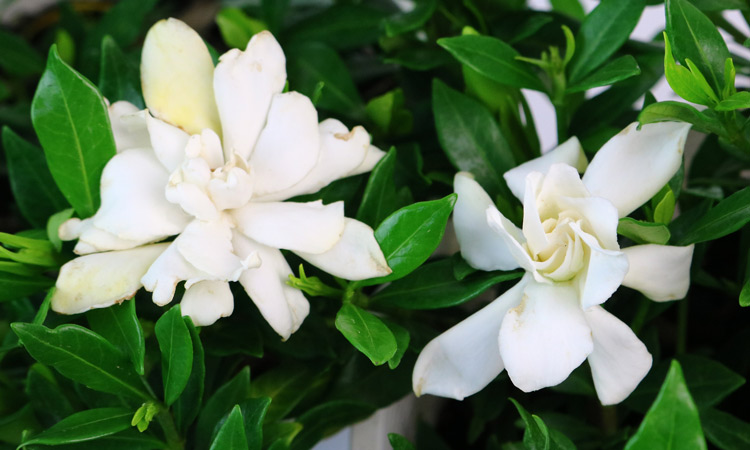 Gardenia Radicans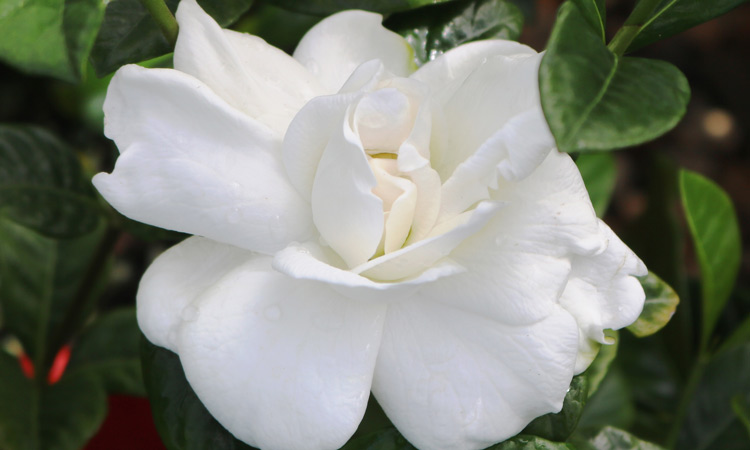 Gardenia True Love
Grevillea
A genus with such variety means there's a Grevillea for any and every situation in the landscape. Much like Correa, Grevilleas have seen many decades of selective breeding and cross variety pollination. This intensive breeding has seen many unusual forms that would previously be very limited in range now available to the everyday home gardener. Grevilleas are available as almost completely flat ground covers through to towering trees and everything in between. Flower colours vary from white right through to yellows, pinks, oranges, reds and purples. Flowering times for a lot of grevilleas has been extended right out, with some now flowering all year round.Here are our favourites.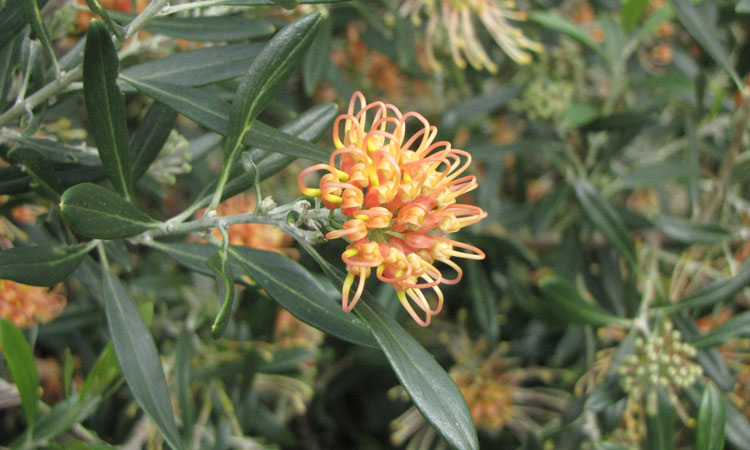 Grevillea Apricot Glow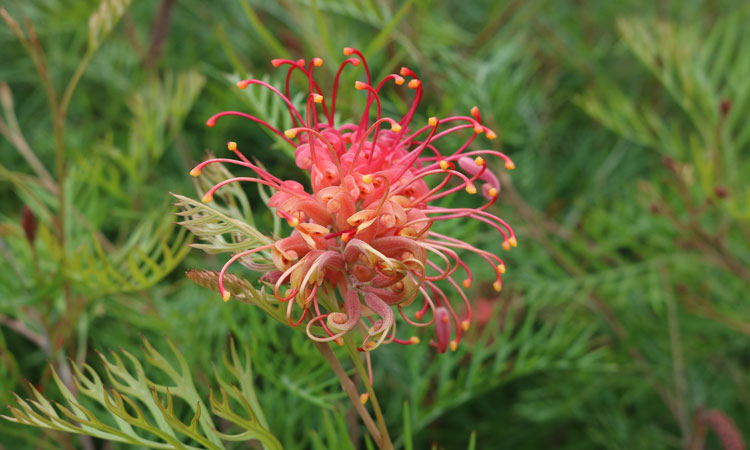 Grevillea Coconut Ice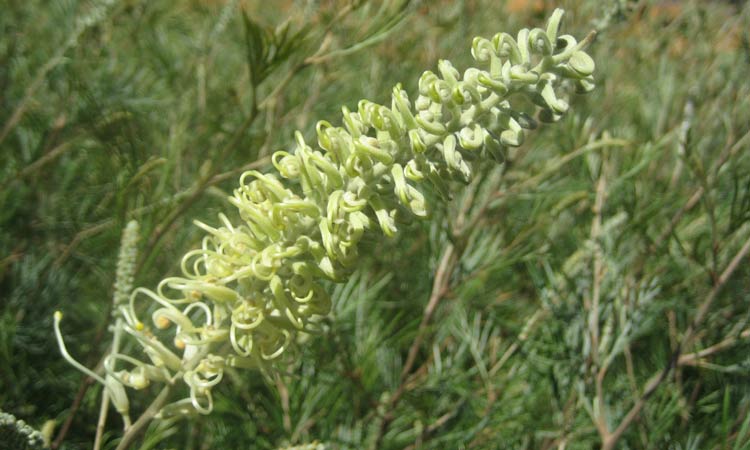 Grevillea Moonlight
Nandina
Sacred bamboo, Nandina, a plant well known for its place in Japanese and temperate gardens throughout Asia, is very at home in most Australian Gardens. Foliage is the big draw, colouring up nicely over the cooler months and remaining vibrant and full over summer. They have often been used as informal hedges and as statement plants. They look great around ponds and pools, they are tidy plants and love semi-shaded positions in the garden.We grow many different varieties of Nandina, here are some of our favourites.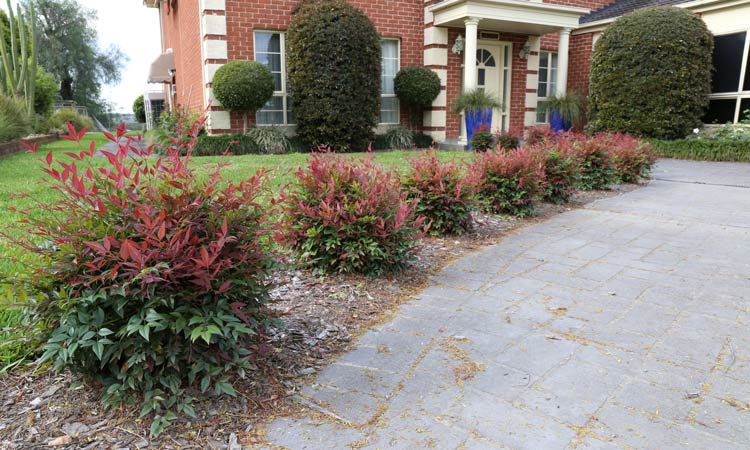 Nandina Obsession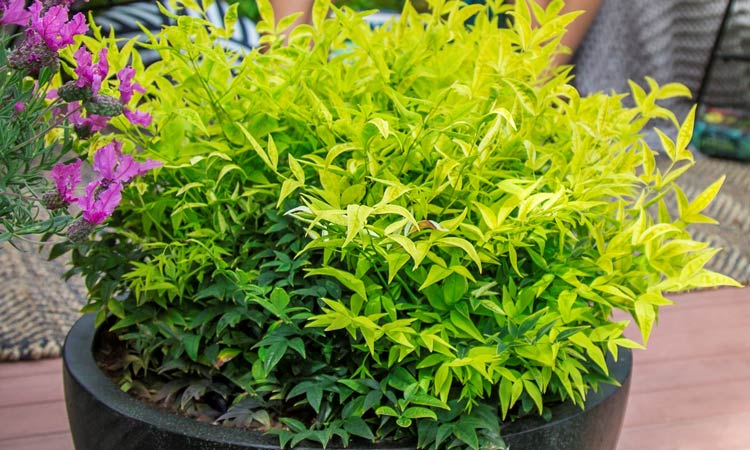 Nandina Magical Lemon and Lime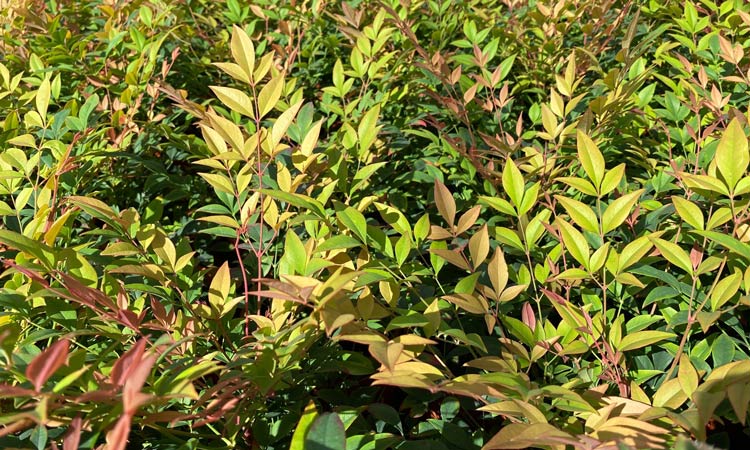 Nandina Sunset Boulevard
Westringia
Coastal Rosemary (Westringia) are a fantastic, versatile plant. They can be used for hedging as low formal border plants or planted randomly within a native garden. They are compact plants, generally low maintenance and flower through late winter and spring. Native birds and bees love them and they provide food and habitat for them. They are a great plant for stabilising coastal soils, drought tolerant and fast growing. Again, many forms are available including Westringia that act as groundcovers and some that grow into 2-3m rounded shrubs.
Here are a few of our favourites.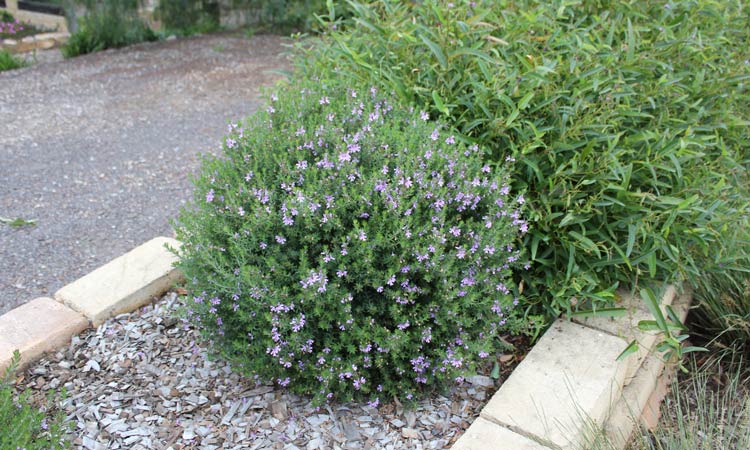 Westringia Blue Gem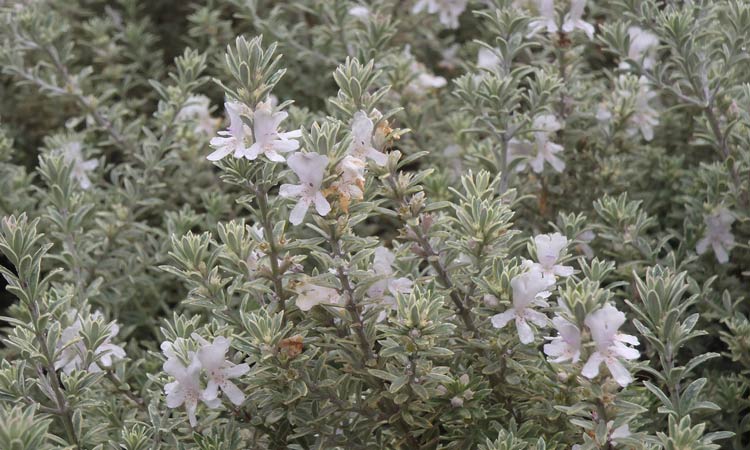 Westringia Smokie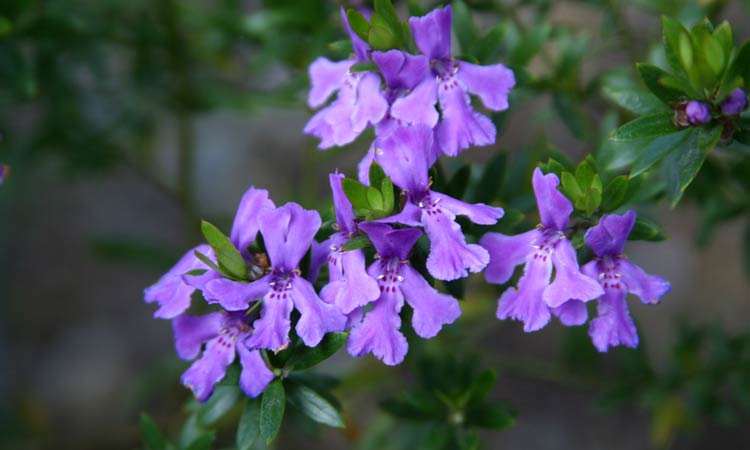 Westringia Smoke Screen Purple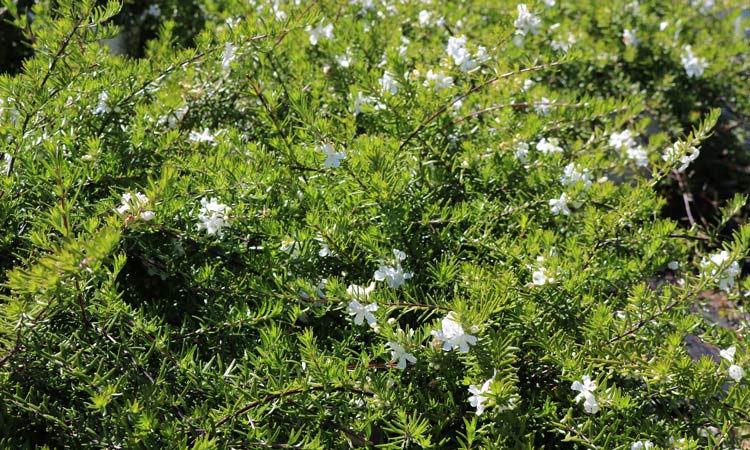 Westringia White Rambler
If you would like any further information on any of the plants listed above please visit our website www.domusnursery.com.au or if you would like to purchase any of these please visit or contact your local Garden Centre or Hardware store. The above plants will be available Autumn 2022 pending supply and weather conditions.