Domus Nursery News
Spring New Releases
October 2017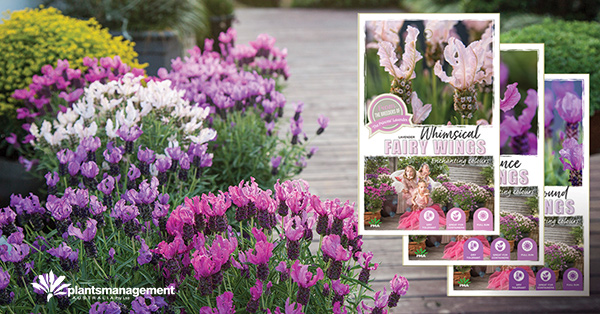 New this Spring are three different varieties of Lavender, all equally impressive in their own rights.
Lavender Fairy Wings are enchanting plants with outstanding performance in our tough Australian conditions. They are compact and low growing to 70cm perfect for low hedges and sensory gardens. Their large striking flowers are set above fragrant foliage making Fairy Wings the ideal plant for both gardens, containers and outdoor living rooms. They were bred to add a little magic to the garden so go ahead, add a little magic today.
Three complementary colours: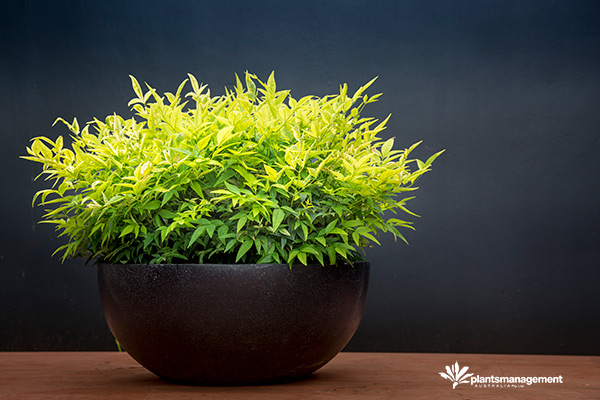 Nandina Magical Daybreak and Magical Lemon Lime are now available. High impact foliage on plants that are easy to grow and are extremely versatile, how good is that!!
Magical Daybreak has year round fresh green foliage, it's new foliage is highlighted with copper tones creating a Magical look. It reaches 50cm H and 50cm W. The perfect size for container planting and informal low hedges. Once established they prefer a moist, well drained soil with no pruning required.
Magical Lemon Lime is a slightly taller variety reaching 70-90cm H and W. Lemon Lime has stunning foliage all year round with the bright burst of colour fading to a lime green with age. There's no need for pruning with their compact habit and natural shape perfect for todays busy lifestyles.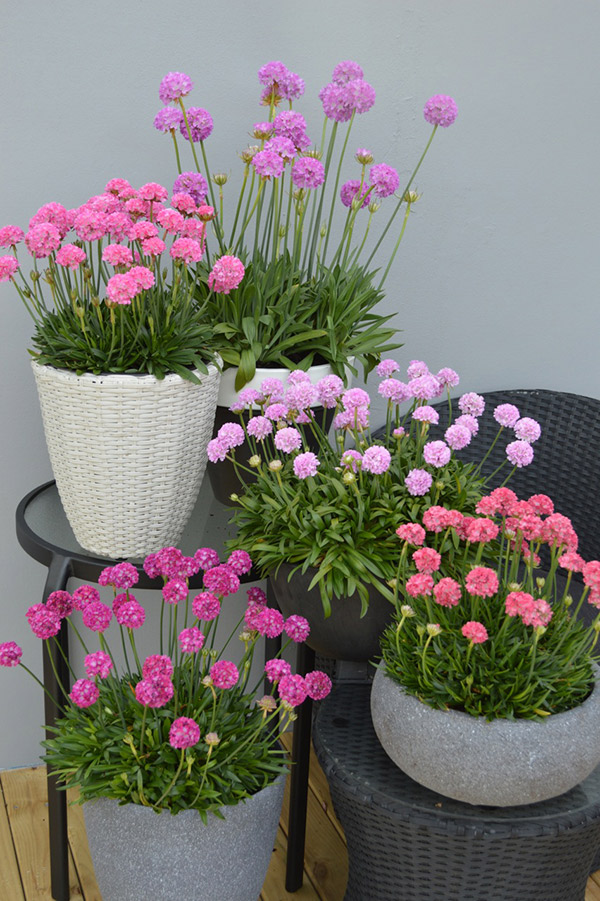 Armeria Dreameria are a new variety of plants that are easy to grow, no fuss and give great results.
They have grass like mounding green leaves, with a mass of globular flowers that sit pretty above the foliage. The Dreameria varieties include Daydream, Dreamboat, Dreamland & Sweet Dreams with colours ranging from coral pink and salmon to dreamy, musky pink.
Dreamy in name but not in nature these Armeria thrive in full sun, and have been bred to be resilient. Only growing to between 15-30cm H but with a spread of 40-60cm, they are perfect for borders, edging and containers.
Why should we plant Banksia for National Tree Day?
July 2017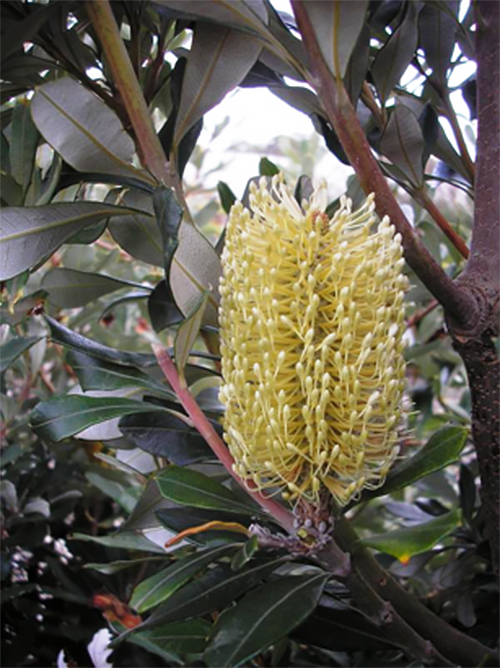 As Perth continues to grow, our iconic Banksia woodlands are disappearing, posing a huge threat to Western Australia's biodiversity and ecosystem.
With National Tree Day just around the corner (30 July), we've picked Banksia as our favourite for planting this year. Or, should we say favourites since there are over 70 different species of Banksia in WA alone, all in a variety of shapes, colours and sizes - from groundcovers to small shrubs and even towering trees - for every garden situation.
We have a fantastic range of Banksia available now, just in time for the planting season: Full Range of Banksia available at Domus Nursery
Native brilliance in our own backyards
As WA natives, Banksia are water-wise and naturally adapted to our sandy soils. Depending on what species you choose, you might expect flowers throughout most months of the year, making them perfect for attracting birds and pollinator insects to the backyard and surrounding area.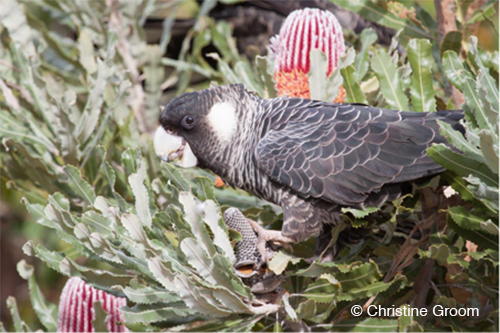 One very special Banksia-loving species is the endangered Carnaby's Black Cockatoo (Calyptorhynchus latirostris), known as Ngoorlark and Weelark in the Noongar language. With more Banksia trees available for food, we hope to see the restoration of this and other threatened species, and a greater variety of native fauna bringing life to our suburban neighbourhoods.
Plant a Banksia for National Tree Day (30 July)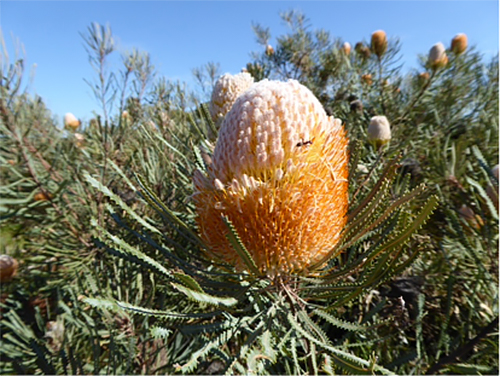 Banksia seedlings and saplings can be planted at any time of year, but get the best head start in warmer soil temperatures. Choose an open, sunny spot and plant in well-draining soil (sandy Perth soils are OK!). Water your Banksia well for the first couple of weeks until the roots grow into their new environment. Once established, they'll withstand dry conditions and, being a coastal plant, a little salinity.
We recommend species like Banksia menziesii (Dwarf), Banksia prionotes 'Dwarf' and Banksia integrifolia 'Sentinel' for a native flowering hedge, but for a prolific supply of cut flowers for the home, go with the brilliant and beautiful Banksia ericifolia and Banksia hookeriana.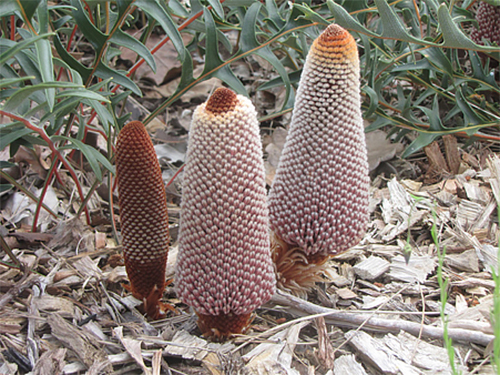 The Redlove Era Apple is now available in Western Australia
April 2017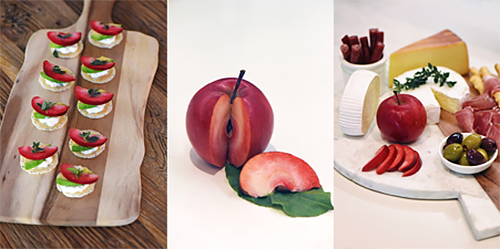 The Redlove Era Apple is now available in Western Australia. Like Adam and Eve, lovers and the apple-curious alike will be tempted by these delicious and nutritious beauties.
Redloves are a new series of hybrid fruit, bred by Markus Kobelt of Swiss fruit nursery, Lubera. The nursery's own website describes them as a "new type of fruit that is just as distinguishable from the apple as nectarines and peaches". From the outside, Redloves look just like ordinary apples, with firm skin and a healthy crimson glow. But just one bite reveals a world of difference
This all natural, non-GM quirk is inherited from a sour, red-fleshed species of apple found in the wilds of Kazakhstan. After 20 years of experimental crossbreeding, involving many varieties of common, unusual, sweet and plain apples, Kobelt finally arrived at this new generation of fruit - "the first good-tasting, red-fleshed apple".
But it's not just their intense red flesh that makes the Redloves special. They come naturally supercharged with antioxidants, boasting 30-40% more than the average apple. They're also rich in anthocyanins, a red flavonoid also found in blueberries, blackcurrants, beetroot and red cabbage, adding extraordinary twists of flavour and fragrance.
Sweet and tart with hints of berry, these apples are both tasty and decorative. Strudels, pies, cakes and fresh fruit platters come to life with a burst of Redlove colour! Best of all, they retain their redness when cooked, and don't turn brown when cut.
Bring a touch of Eden to your garden with unusual red buds and bright pink blooms throughout the flowering season - another delightful Redlove quirk. These later develop into large, firm and scab-resistant fruit when cross-pollinated with another apple cultivar (like Pink Lady or Granny Smith). In the Autumn, the Redlove foliage turns attractive shades of red and yellow.
These hardy trees grow strong and relatively upright, but are also suitable for espalier. They can reach up to 2m in height (or 3m espalier) with a crown diameter of 1-2m. Plant them in full sun or part shade and keep the soil moist and mulched throughout the year. Redloves have medium to high chill requirements, ideal for most cities throughout Australia.